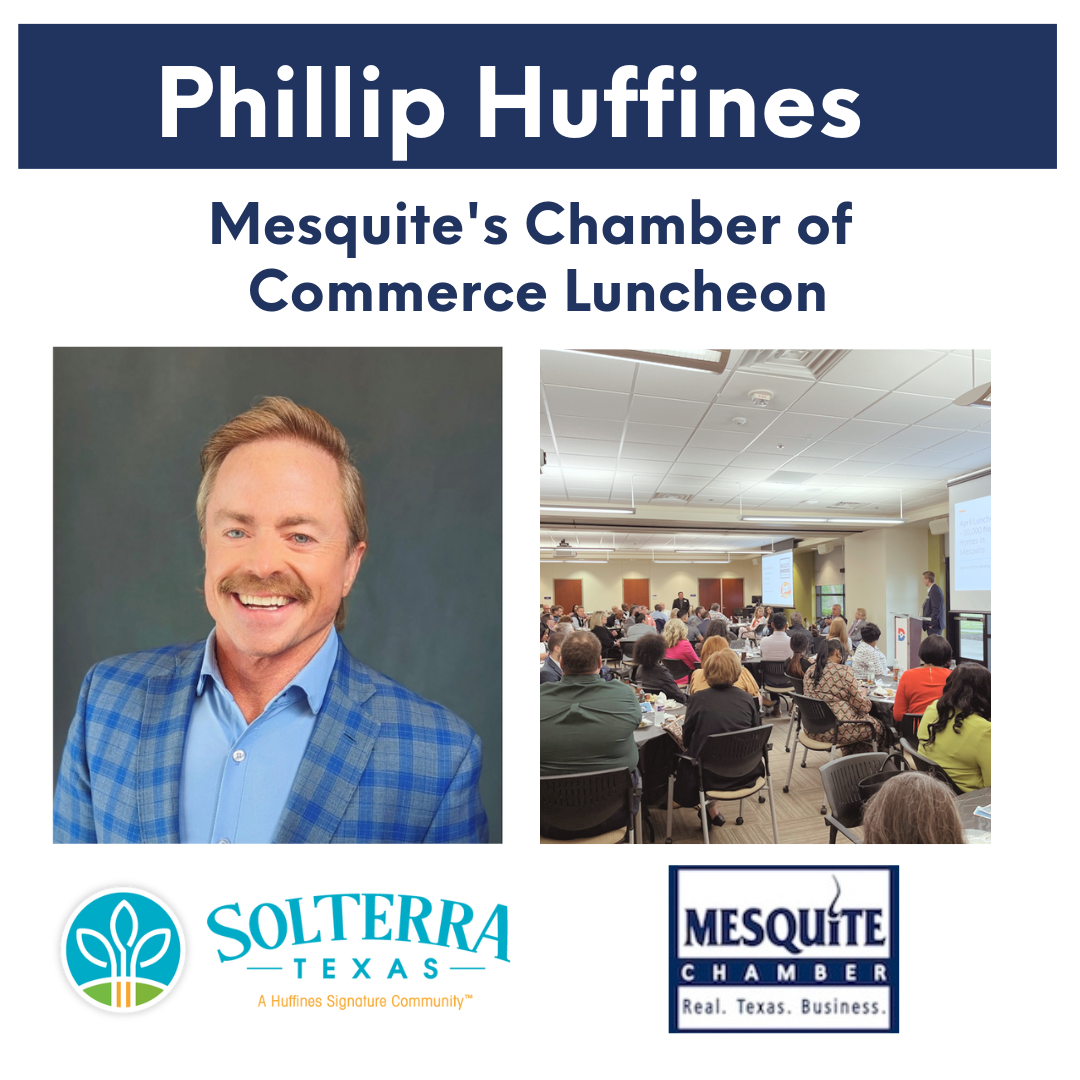 Phillip Huffines, the co-founder, and owner of Huffines Communities, spoke at an event hosted by the Mesquite Chamber of Commerce, where he discussed the company's upcoming master-planned community, Solterra Texas. This new development is set to transform the City of Mesquite, Texas, with the development of 3,400 new homes, over the next 7-10 years.
The development of Solterra Texas is a significant project for the Mesquite community as it will add, a high-quality supply of newly constructed homes. The new North Texas homes will not only bring residents to the area, but they will also create new tax revenue for the city. Solterra Texas will have 13 different home builders, which will bring a variety of building styles, price points, and expertise to the development. Phillip Huffines discussed that Solterra Texas will offer out-of-this-world amenities for its residents, including a 25-acre stocked lake, custom fishing pavilion, 15 miles of walking trails, several swimming pools, a custom tree-house, and a large clubhouse. Huffines Communities is dedicated to creating a development that not only meets the needs of Mesquite, Texas but anyone in North Texas.
In conclusion, Solterra Texas is set to be a game-changer for the City of Mesquite in North Texas. Huffines Communities' commitment to creating a development that will positively impact the community is evident. Residents can look forward to move-in dates as early as October 2023, with 787 home sites expected to be available in the next 20 months. More information can be found at Solterratexas.com!
Home builders within Solterra Texas include Brightland Homes, Cadence Homes, Castlerock Communities, Chesmar Homes, Coventry Homes, David Weekley Homes, First Texas Homes, Highland Homes, HistoryMaker Homes, Impression Homes, Lennar, Shaddock Homes, and St.Vincent Homes.