This year, Crandall ISD held the groundbreaking from the new Middle School coming to the Heartland Community Fall of 2022.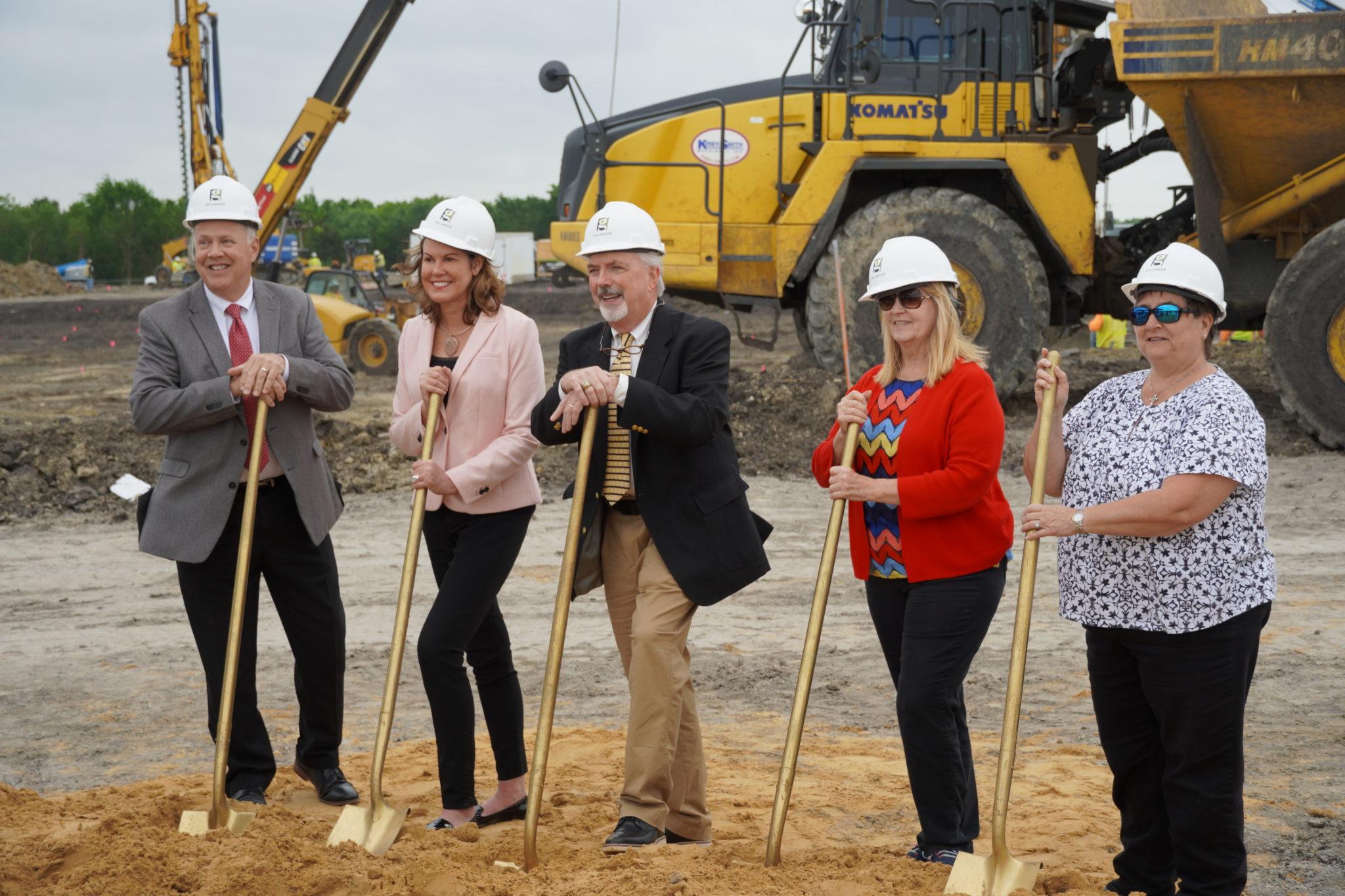 Below are a couple of renderings when it comes to just what the school will look like.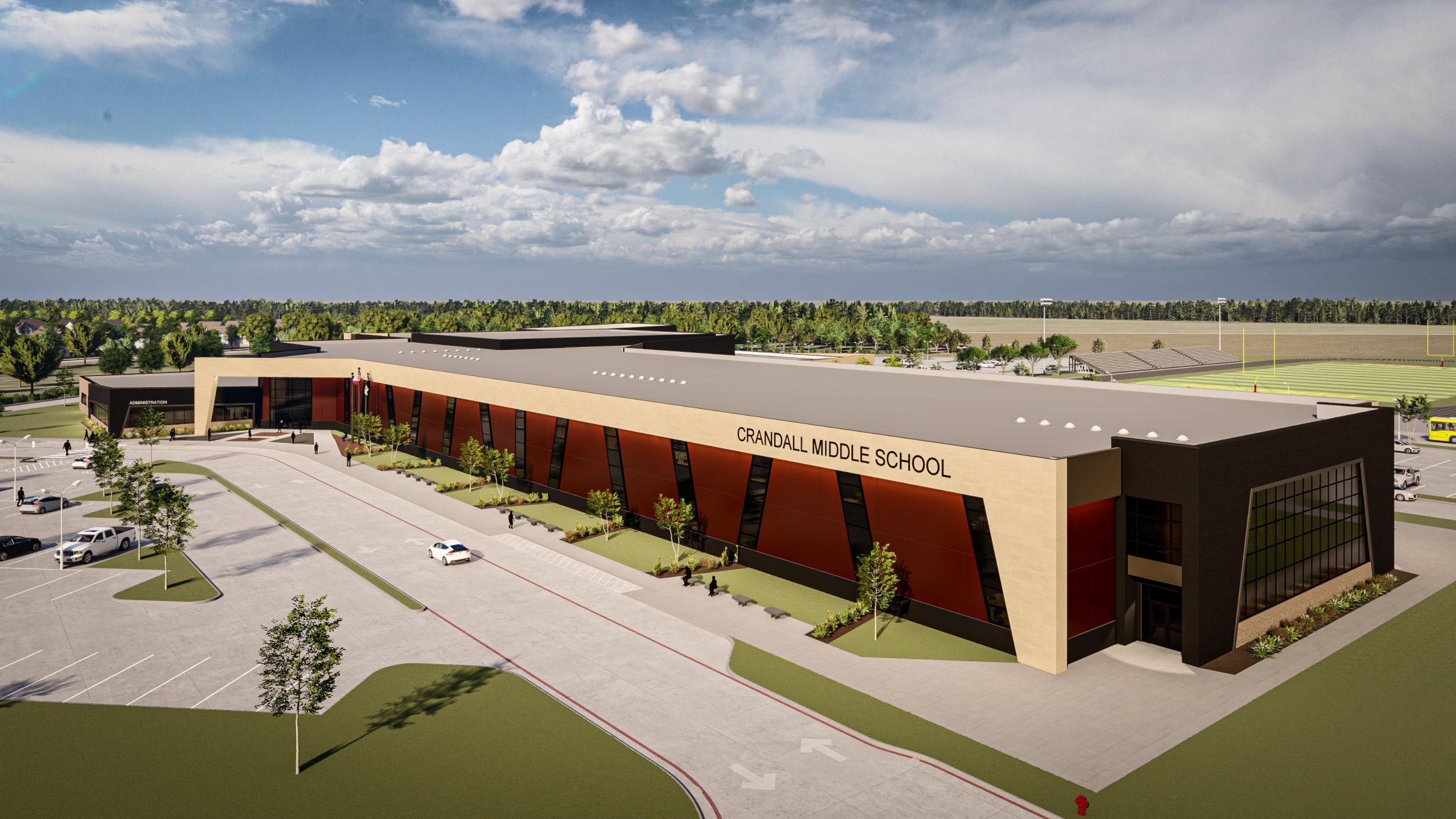 The 193,000 sf school will be home to over 1,000 students. It will include a gymnasium designed to seat almost 2,000 occupants, along with a double-sided stage that will be in between the gymnasium and cafeteria. The middle school is located on a 27-acre site in the Heartland Community.