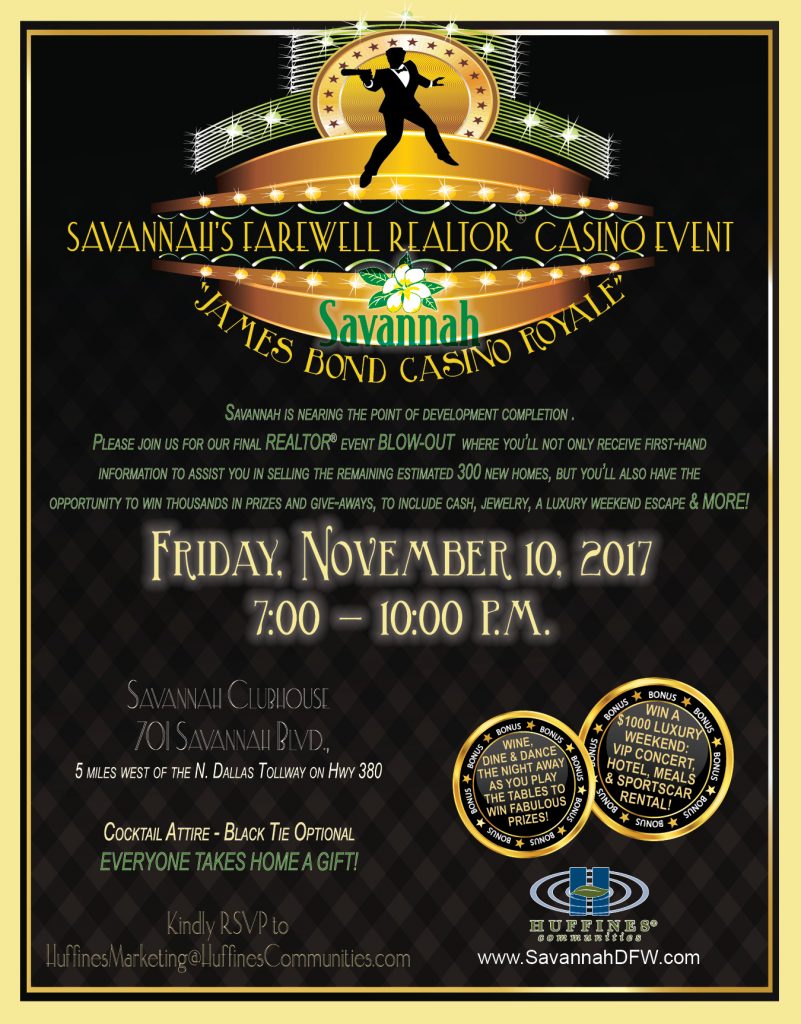 We've held a Casino Night REALTOR® event in our Signature Community Savannah, located in Denton County, for years now.
The development of the community has almost reached completion, with only about 300 lots left to sell. Therefore this year will be our last REALTOR® event in Savannah!
Friday, November 10, from 7:00-10:00pm at the Savannah Clubhouse
You won't want to miss this farewell party! Savannah is a very special community to us, so we're making our going away party very special as well.
Join us for a night of casino games, high-class activities and prizes, and a delicious buffet meal. We have a special gift for everyone, in addition to our traditional fabulous prizes. Our grand prize is a $1000 weekend getaway with VIP concert experience!
Please join us as we say farewell to Savannah, and feel free to dress in black-tie apparel. We will 😉