Choosing the right new home for your family is an important decision, and at Huffines Communities we understand that your family's needs are unique. All of our communities offer a wide variety of both builders, floor plans and customizable options. Here are some tips to help you choose the perfect floor plan style for your family: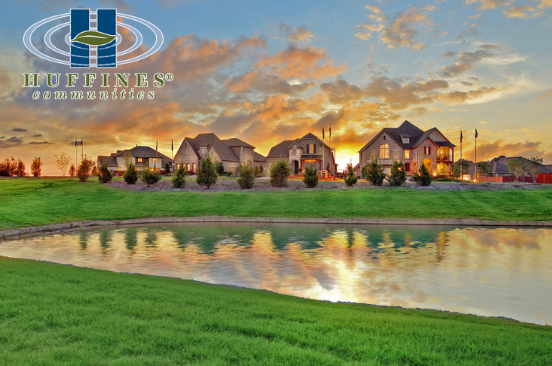 Consider your family's lifestyle: Think about how your family spends their time. Do you need a large family room for movie nights or a home office for remote work? Do you enjoy entertaining guests or need a playroom for the kids? Make a list of your family's needs and prioritize them.
Think about the future: While it's important to consider your family's current needs, it's also important to think about the future. Will your family be growing or changing in the next few years? Do you plan to work from home permanently? Consider these factors when choosing a home.
Consider customization options: At Huffines Master Planned Communities, we understand that every family is unique. That's why some of our builders offer customizable options to help you create the perfect home for your family. From kitchen upgrades to additional bedrooms, our builders can work with you to create a home that meets your specific needs.
Work with a trusted builder: When you buy in a Huffines Master Planned Community, you have the freedom to choose your home builder. We work with only the best builders in the industry to ensure that you receive a quality home that meets your expectations. Each Huffines Master Planned community has it's own unique list of builders. The builders in Waterscape are Bloomfield, Highland, HistoryMaker, Impression, St. Vincent, and Tri Pointe. The builders in Heartland are Antares, Bloomfield, Chesmar, Highland, HistoryMaker, Impression, and Lennar. In Inspiration the builders are Brightland, First Texas, GFO, Highland, Mercury Luxury, Pulte, and Shaddock. Our new master planned community Solterra Texas has many builders to choose from Brightland, Cadence, CastleRock, Chemar, Coventry, David Weekley, First Texas, Highland, HistoryMaker, Impression, Lennar, Shaddock and St. Vincent Homes.
At Huffines Master Planned Communities, we create first-class neighborhoods that embrace family traditions, include incredible recreational features, and provide an affordable new home value. With our builders wide variety of floor plans and customizable options, we're confident that you'll find the perfect home for your family.